Port Davey. Option 2.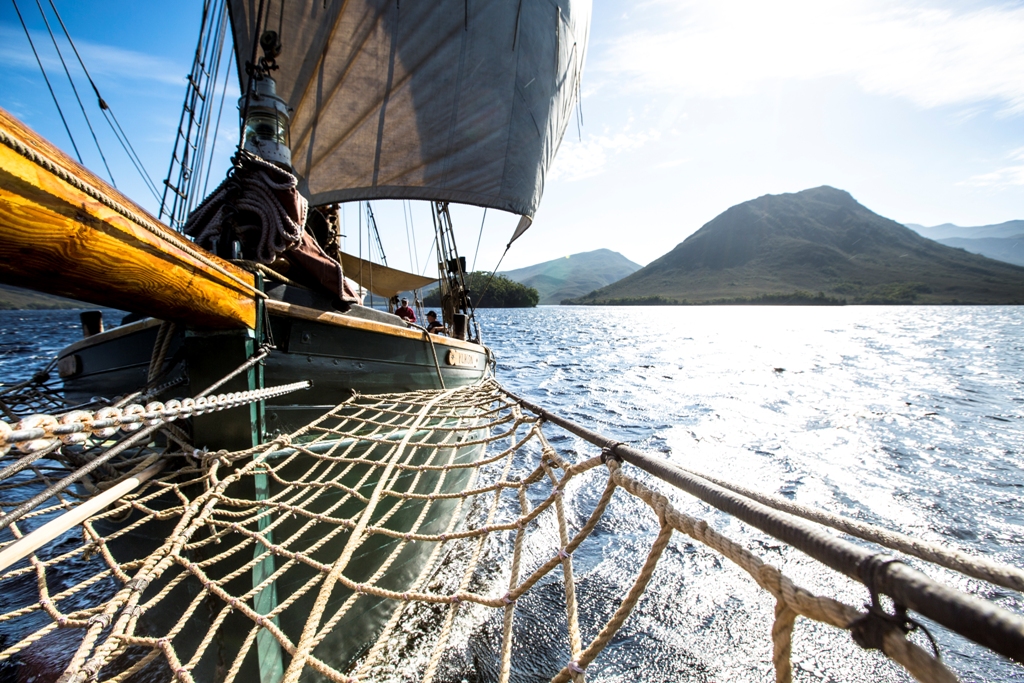 Duration: 3 Days (approx.)
Product code: PJGEQF


Port Davey and Bathhurst Harbour lie on Tasmania's wild south west corner. They are part of the UNESCO World Heritage Area. There are no roads into Port Davey. Access is by sea, light plane hiking the south west trail. Sail aboard Yukon in the heart of Tasmanian Port Davey. A picturesque voyage at the bottom of the world, this little known paradise of intricate waterways, white beaches and crystalline ridges rising sharply from the Southern Ocean, has captured the imagination of adventurers for centuries.
Season 2020 offers 3 days 2 nights on board Yukon in Port Davey.
This leaves different options open to travel to and from the vessel, either by foot or by air.
Indicative itinerary:
- Day one. Arrive on board in time for lunch at Clayton's corner anchorage. Make sail toward a new anchorage (weather
dependent) short afternoon walk before dinner.
- Day two. Short walk or sail as determined, followed by a new evening anchorage.
- Day three. Yukon makes toward Clayton's Corner anchorage in preparation for
your disembarkation in the afternoon.
Price includes all meals and beverages on board.
Price does not include flights.

All destinations are considered with regard to weather and an individual's capacity. The prime objective of the voyages is to enjoy Port Davey national park and its coastal surrounds, whilst taking advantage of Yukon's roomy comfort. Boat trips in our ships boat and a series of short guided/unguided walks will be a part of the daily program.